The only thing missing was Max, our little brother on a mission in Italy. Mom & Dad

Perkes

went to above and beyond measures to put together the most wonderful week of family adventure ever. We ate AMAZING foods. We explored. We laughed… a lot. We even had many the spiritual experience.
Featured here is the lovely couple… I don't know if you can make out the 'shiner' Dad has under his right eye! He got it playing ball with the

youngin's

… and ACTUALLY holding his own!! Thank you Mom and Dad for everything you did to put this together!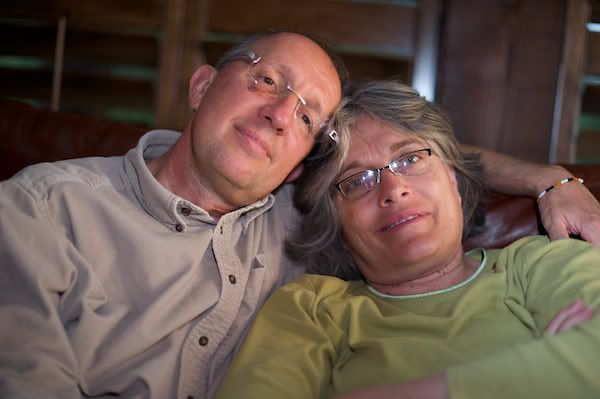 The first part of our trip and reunion consisted of

rendezvousing

with all 4 brothers and their wives here in Boise and then heading up to McCall to a cabin that we rented. We had a blast!! Hiking, treasure hunts, running from snakes, games, a pool tournament, and devotionals. It was action packed, but this was only Family Reunion #1.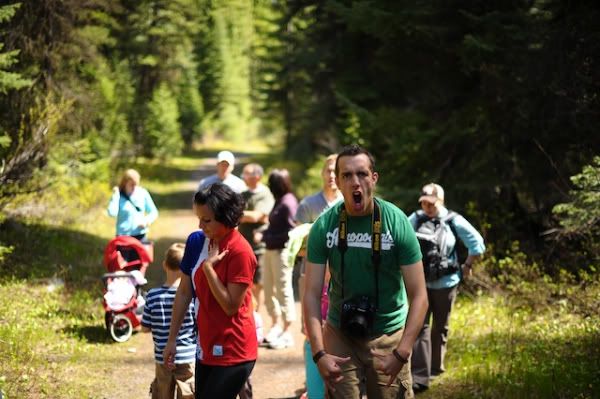 Here is Buck and Jay-Z, hailing from Omaha with their new baby, Jack-Jack [more on him later].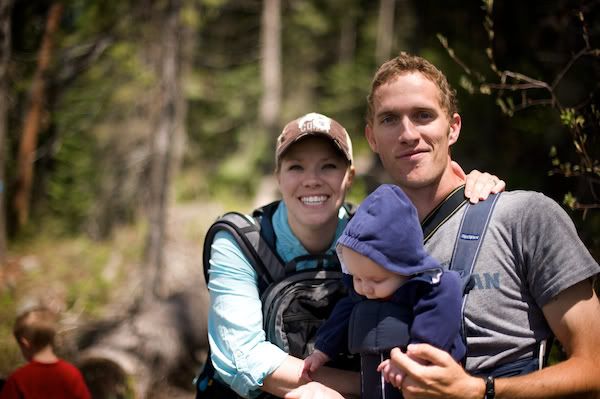 From there we headed down to

Altamont

, UT… where? It's near Vernal… still, where? Who really knows… but it was gorgeous, and we gathered with 75 members of Nate's extended family, on his paternal side, on a ranch in the middle of nowhere. Family Reunion #2, and it was phenomenal.
Nate took advantage of EVERYTHING that was going on: From swimming and hot

tubbing

, to rock climbing…
… to volleyball, mountain biking and paint balling.
He even won quite a few challenges in a 'Minute to Win It/Jeopardy' type game hosted by some of Nate's cousins.
One of the other days was organized by

Jeralyn

, our sister, who happens to be a recreational genius! She had all kinds of equipment and organized team work kind of games. She was great. THIS is the Eskimo Blanket. To put it concisely… you launch people into the air. As you can tell, for me, it was a toe-curling experience.
Matt, my little nephew, looked much more graceful than I.
This was my other favorite activity: Grandma's Girdle. Working simultaneously in a rhythm, the 4 people inside slingshot each other back and forth. It was a riot!
I think my favorite part about the entire experience was being in Temple Square in Salt Lake City. It is a sacred place and I truly felt like I was on hallowed ground. Seeing and being with the Sister Missionaries just melted my heart. It made me miss my mission immensely and I was jealous of the experiences they are having every day.
Obviously, there isn't much that I can say to really help you experience that week with me. It was… amazing. I felt loved, edified, enriched and enlightened by the ENTIRE experience. One of my true delights though, was meeting my little nephew, Jack, for the first time. He just glowed and radiated such a happiness and purity that I've never seen before.
My other true delight was being with my Nate, 24/7 for a week. I love that boy. Thanks Nate, for sharing your wonderful family with me. It was a BLAST!