The older I get, the more I realize that women need each other. The innate instinct that resides in every woman to nurture and care and comfort and console extends itself to each other. I LOVE THAT! I love loving and I love being loved.
I have a dear friend who takes wonderful care of me… she brought me to Time Out for Women a couple of weeks ago, and it was a remarkable experience. One of the greatest lessons I learned during the conference was about disappointment. Amanda Dickson told us that we give "disappointment" too much power! We spend so much time and energy raising our expectations and our hopes and dreams, and then we devote MORE time and energy into being disappointed when those things aren't realized or achieved.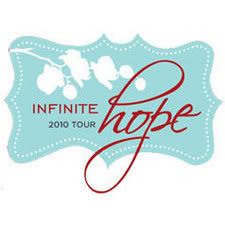 I do that… a lot. I am constantly filling my life with disappointments. Amanda spoke about her youngest child being born with mental retardation and severe heart problems. When she showed us a picture of her little beautiful baby boy, she asked us: 'Can you tell me that this is really the 'worst thing' that could have happened to me?' She had these hopes and dreams for the child before it was born, that would NEVER be realized. She PRAYED that he would be born perfectly healthy. But she was blessed with something else, and with it a deep understanding that "disappointment" only has as much power as we give it. The "worst thing" is often the absolutely most beautiful thing that can grace our lives.
I am grateful for my dear friend who gave me the chance to learn this lesson… I needed it. ; )